Lincoln University led the way for America's HBCU's and now celebrates its 159th year.
In America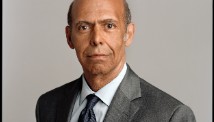 Editor's Note: Michael Lomax, Ph.D, is president and CEO of UNCF, the United Negro College Fund, the largest private provider of scholarships and other educational support to minority and low-income students. Previously, Lomax was president of Dillard University in New Orleans and a literature professor at Morehouse and Spelman colleges.
(CNN) — More than 35,000 students will graduate from college this year because of something that happened 159 years ago Monday.
It was on this day in 1854 that Ashmun Institute, the first college established solely for African-American students, was officially chartered.
Twelve years later, Ashmun was renamed as Pennsylvania's Lincoln University and became the nation's first degree-granting institution for African-Americans, or what we now know as a historically black college and university.
Where Lincoln led, others followed, and there are now 105 historically black colleges and universities, enrolling more than 370,000 students and awarding 20%…
View original post 697 more words